thanks everyone for the help with the pics. i was using rich text and it messed with the codes.... <3 i think i got it now... ~~~~~~~~~~~ This is my first tutorial- nothing too fancy, and its pretty easy as well. We're going to be making this icon

Starting with your main pic - we're using this one –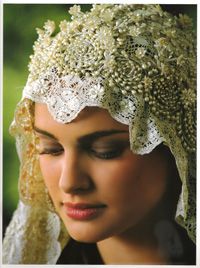 Crop to square, and resize to 80x80.

Duplicate the pic. Sharpen the new layer and set it to soft light (found in blending options in CS2, if you aren't sure. Right click on the thumbnail in the layers window).

Open a new blank image, 100x100. Drag BOTH layers onto it and position them in the top corner like this-

(note- on mine, part of the pic is off the canvas, coz it looks better this way. Position yours where you want it, and just adjust the sizes of the other images accordingly) Open your second image. This will go along the bottom of the icon. Resize it so that the width is 100 pixels, with proportions constrained so it doesn't stretch.

Drag it onto the icon canvas, and arrange it under the first pic. Don't worry if it overlaps a bit.

Open your third image. Select the part you want and crop it down, resizing it to a width of 30 pixels (although this may depend on how much of the first pic is actually on the canvas).

Drag this onto the icon and position it.
Almost there! Now for the brush work. I used a border brush by Sanami276 from her Decorative Borders 03 set- found HERE. And we're using brush number 01. It looks like this-

So, to add the brush border- open a new layer on top of the rest of the icon. Select your colour (I used 'Pastel Yellow'), select your brush, and stamp onto the icon until you're happy with the colouring.

Now all you need is text, although it does look nice without it. Pick your font and a colour that tones in (you know how to add text!). I tend to like flow-y pretty script fonts on icons like this… (I used 'Rage Italic' at 30pt, in a shade slightly darker than the pastel yellow of the brush, set to 'Crisp')

And you're done! Good luck and have fun :)