x-posted to
ps_elements

A valentine candy hearts tutorial--just in time for Valentine's Day!
From this:

to this:



First of all, I start with this white heart base image from the Acme Heart Maker. The Acme site is great for making hearts, but allows only 4 characters on two lines. This tutorial shows you how to squeeze in a few more letters to say what you really need to say.





Resize the base to 100 x 100.

I don't like the gray background, so I add a layer of pink over the top and set it to overlay at 75%.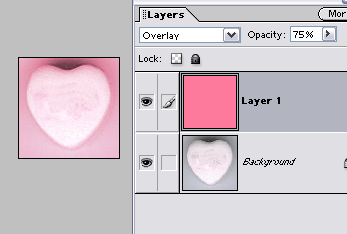 Now you can add the text. I like to use the Verdana font in all caps, since it approximates the look of the actual candies, but other fonts might be fun too. I picked a magenta color for the text and duplicated that layer to make it a bit stronger (since there's no bold typeface with Verdana).




Simplify the bottom layer of text (Layer > Simplify Layer), and add a Gaussian Blur at 1.0 radius.(Filter > Blur > Gaussian Blur)

Add a pillow bevel to the top layer of text by going to your Layer Styles palette, and choosing (Layer Styles > Bevel >Simple Pillow). This makes the text look "stamped in". I change the direction of the lighting source to be directly from the top, and uncheck the "Use Global Lighting" box (I did that after I took the screenshot, LOL). I keep the bevel at 5 pixels, but you might want to fool around with that to see what you like better.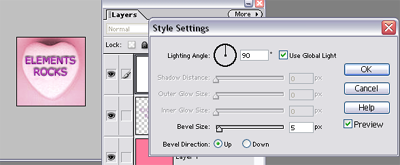 Now the last thing you need to do is add some noise to give the text that scratchy, candy surface texture.

Simplify the top layer of text (Layer > Simplify Layer), then select (Filter > Noise > Add Noise). The settings I used were 20% amount, Gaussian, and checkbox the Monochromatic selection.

Finished product:




This is the first tutorial I've written for anything, so if something doesn't make sense or needs clarification, let me know! I know many of you use different versions of Photoshop, so hopefully these instructions translate to your version.