Just a simple tutorial today. A "pop art" style thats easier then most. Maybe not as flashy but eh, take it or leave it. Feed my ego and review!

Program:PSP9
Level:Easy/Medium

Go from
to

or





1)Start out with this base cropped and resized to 100x100


>>


2)Sharpen twice.





3)Carefully using the soften tool (hardness:50 Opacity:33) on Audrey's skin. Avoid her eyes, lips. teeth and nostrals.





4)Duplicate base>set on soft light 100%





5)Create new layer>flood fill with a dark blue (#252939)>Set to exclusion





6)Duplicate base again>drag to the top>set to Overlay





7)Copy Merge>Paste

8)Adjust>Color Balance ... adjust to whatever looks good.





9)Adjust>Highlights/Midtones/Shadows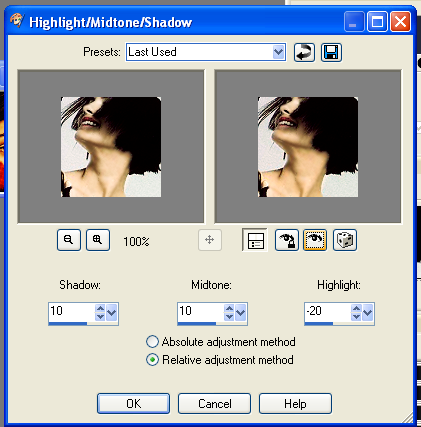 10)Paste this gradient on the top>Se to Multiply 82%





11)Carefully erase around Audrey, doesnt have to be perfect.




12)Effects>Artistic Effects>Halftone

13)Carefully, and of your own choosing erase carefully a bit more a bigger border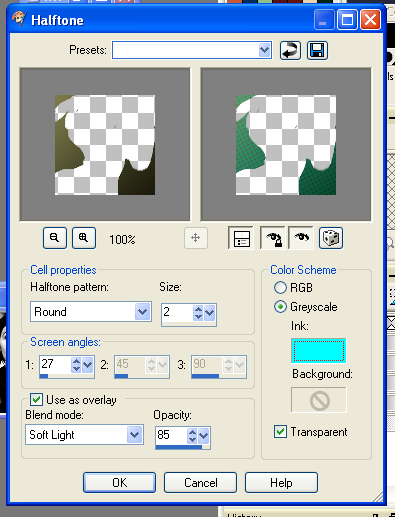 15)For a bighter version Duplicate the Gradient and set to saturation