I was asked for a tutorial on this icon.



to


Made using PS C2, but should work fine in PSP, and probally others.


First off prep your base however you usally do; for this one all I did was crop the image to 100x100px then up the curves to RGB input 64 output 131 to brighten the image .

Next I duplicated by base and set it to overly at 61% So my image now looks like this one:

Then I added my first light texture made by me

I set this to lighten at 100% giving me this:

Then I added another light texture also by me
I flipped this horizontaly and set it to screen at 100% giving me this:

Now I added my final light texture this:

I fliped it till the spots were down the blank side of the icon then draged it slightly to the right so only 3/4 remained visable.
This was set to screen 100%. Giving me this:

The final step was to make the rounded corners. I flattened the image, and then opened a new 100x100px canvas with a transparent background, and pasted my icon into this. I then used the rectangular seclection tool to select 99% of the icon ,and went to select >modify > smooth entering a value of 6 pixals. I then inverted the selection (Select>inverse) and pressed del, to cut that part of the icon leaving me with my final result below. Remember to save as a PNG so to preserve transparncy.
Here are my layers.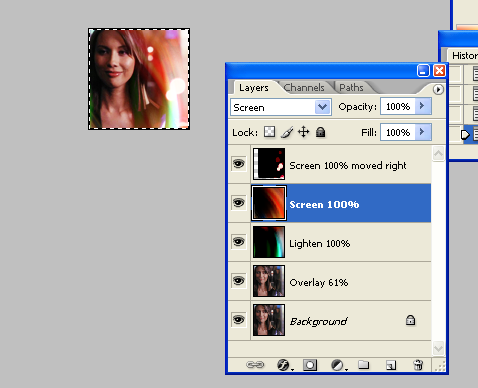 And the final product:

I dont feel very confident doing tutorials when there are so many people better than me, so feeback is welcomed even if its to tell me to give up, and go home.