This is my first tutorial!

Technically, this image is...just an image, but this tut is mainly for coloring...
The technique works with avatars too.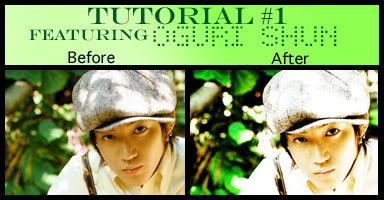 Featuring: Levels Layer, Hue/Saturation layer, and lot's of duplicate layers...

I wouldn't say it's beginner friendly, but it's not really hard. Intermediate level...I guess.

I use Photoshop Elements 4.0, but it should be translatable...(PSP has Hue/Saturation layers and Levels layers, right?)

So go on over to the fake cut! [Warning: Image Heavy]

Over here!