I haven't made a tutorial in the longest time.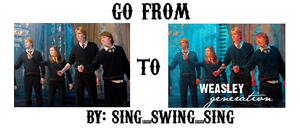 NOT TRANSLATABLE.



1. Start off with your image. I used a cap from OOTP of the four Weasleys. Resize, sharpen; just prep your base. ;)
2. I always up the saturation on my bases. So Layers - New Adjustment Layer - Hue/Saturation. Bring saturation to 43.
3. Selective color layer.
Reds: -100, -33, 100, 100
Yellows: -100, -25, -47
Cyans: 100, 0, -44, -72
Blues: 100, -100, -95, -100
Neutrals: 53, -20, -36
4. Right. Done with coloring for now. Add this texture(I've had it for months, I have no idea who made it) at Screen 100%
5. Add this texture also by someone I do not know. Set it to Multiply 100%.
6. Add this texture by weapon_icons at Multiply 100%
7. Add this texture also by weapon_icons at Multiply 58%
8. Add this scratchy texture by unknown at Screen 21%
8. Add this texture by sanami276 at Multiply 45%
9. Just two more, I promise. :P Add this texture by sanami276 at Screen 9%
10. LAST ONE! Add this loveeeely texture by unknown at Multiply 100%. This is probably my favorite texture of all time.
11. New Curves layer.
RGB: 109, 124
12. New Hue/Saturation Layer. Saturation up to 34.

Your image should look something like this: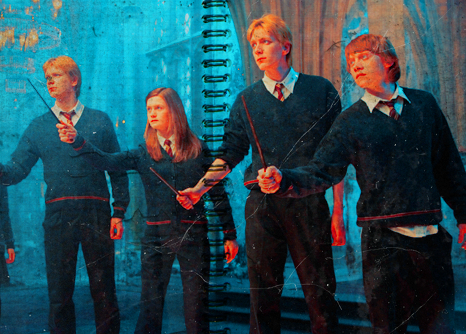 13. Nearly done, I promise. Add "Weasley" in Dirty Headline 24pt. You can get it at dafont.com
14. Add "generation" in Jane Austen 24pt. You can also get this at dafont.com.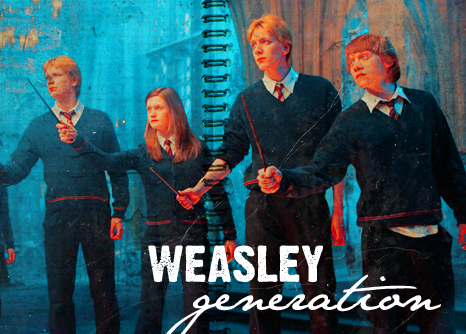 And you're done! Please show me your results. :DD
Add
squeakyswing for more tutorials and graphics!