So i tried THIS tutorial. And it worked on two pictures, just like the one in the tut. But then I tried three pictures and got lost. I do masking on each layer, I played with the brush opacity but it still didn't work.

Here's the thing, I masked each picture and they're lined up. I put the brush to the picture's edge and it comes up with this: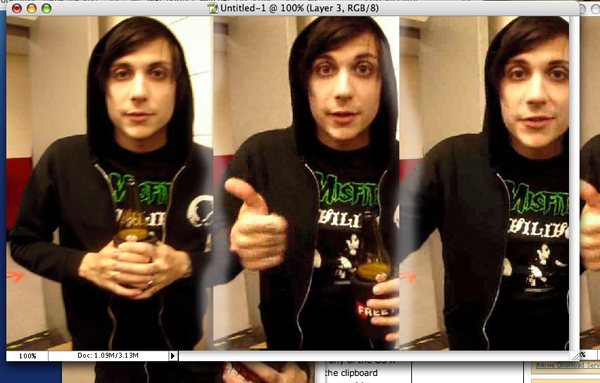 here's my layers:



can anyone solve this? it's in photoshop.