Hey guys! I have a problem...

I don't know what I did or what I hit, but for some reason, in Adobe Photoshop (I use version 7.0), under the brush menu, the program lists every single separate brush instead of just showing me the general brush set. I don't really know how to explain this. You see, I only have 56 brush sets, but for some reason, it just lists each brush in the set individually, instead of under the general name. The menu is so huge, I can't even view all of my brushes! How do you fix this so it just goes back to listing the sets instead of each singly brush? x__X

I have provided a screenshot. I hope it helps!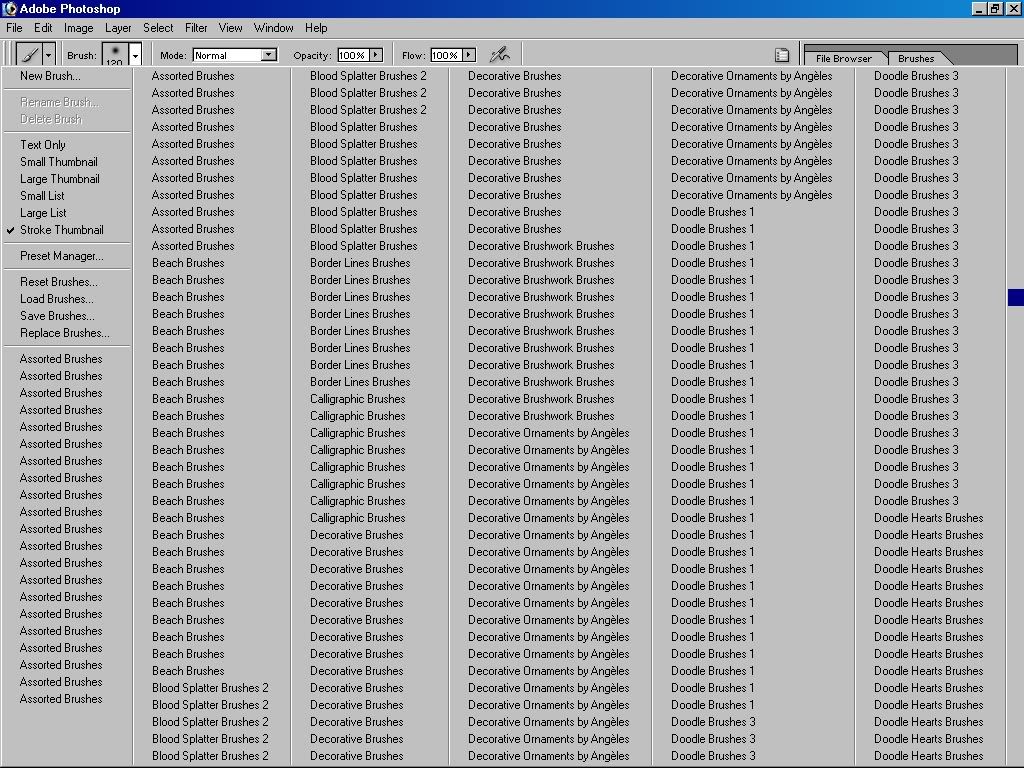 Thank you very much!