I really hope somebody can help, 'cos this is really bugging me.
I use Photoshop CS, and whenever i select a picture layer, to move it, it just selects any sort of colour layer on top of the picture. Any way of stopping this? It takes quite a while to drag the picture to the top of the layers palette, move it around and then drag it back.
If you don't get what i mean, i made a picture below the cut.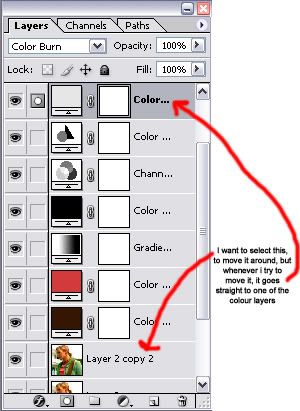 Sorted, thanks :)