So I've been working to try and recreate this effect that I saw once, but I can't quite get it, and I'm wondering if anyone can help me out. I don't have an exact photo of what I'm trying to achieve, but I have some examples of something close. Any help would be amazing! (: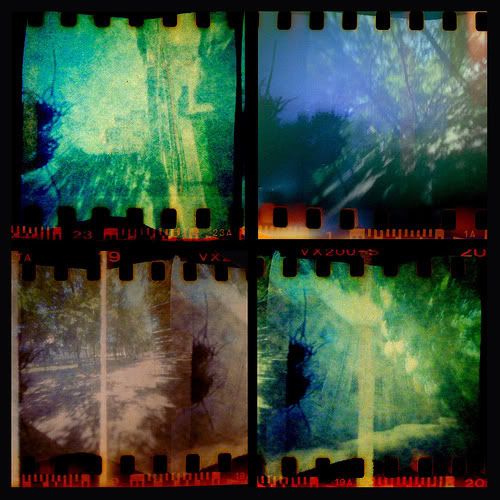 I'm trying to get the sort of corrupted filmstrip type look. Not so much the coloring, although I do love it, but the filmstrip itself.
Any help or textures would be awesome!
Thanks (: