Hello everyone! I've already scoured the memories and couldn't find what I was looking for, I also scoured DA since I know some tutorials are also there, but alas could not find anything there either. So I was wondering if anyone knew of a tutorial for making textures similiar (but obviously not the same) as the ones shown below. I'm in a creative mood and want to make something a little more colourful than what I've been doing (also would like to learn more techniques than what I've been doing). And just for reference, I use CS2.

Tuts for what I'm looking to achieve.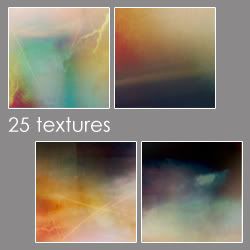 Thank you, and have a great weekend!